WE HELP TO GET STARTED

ODOO StarterKit is an introductory guide for Open Source ERP and CRM. The open source model of Odoo has allowed us to leverage thousands of developers and business experts to build hundreds of apps in just a few years.
With strong technical foundations, Odoo's framework is unique.


It provides top notch usability that scales across all apps.


Usability improvements made on Odoo will automatically apply to all of our fully integrated apps.

Checkout Product Features for more information about Odoo.
GET THE ODOO STARTERKIT FREE!
Fill the form to get the download link Discover how to make the most out of Odoo Open ERP for your business. Find out how to go live in less than 90 days for your specific requirements.
Not sure? TAKE A LOOK INSIDE...
Theme Tutorial
An introduction

From common CMS to Odoo

Odoo default theme structure

Thinking "modular."

Odoo's XML files, an overview

Update your theme

Create a theme module

Edit _openerp_.py

Installing your theme

Structure of an Odoo page

Extend the default Header

Create a specific page layout

Add Styles

Create Snippets
Building a Module
Start/Stop Me Odoo server

Build an Odoo module

Composition of a module

Module structure

Object-Relational Mapping

Model fields

Common Attributes

Simple fields

Reserved fields

Special fields

Budding Interface Extensions
A Simple Module

Odoo JavaScript Module

Classes

Widgets Basics

Your First Widget

Display Content

Widget Parents and Children
SAMPLE FROM THE STARTERKIT
Open Source ERP and CRM
(page 1)

Odoo is a suite of open source business apps that cover all your company needs: CRM, eCommerce, accounting, inventory, point of sale, project management, etc. Odoo's unique value proposition is to be at the same time very easy to use and fully integrated.
Your Enterprise Website Builder
(page 2)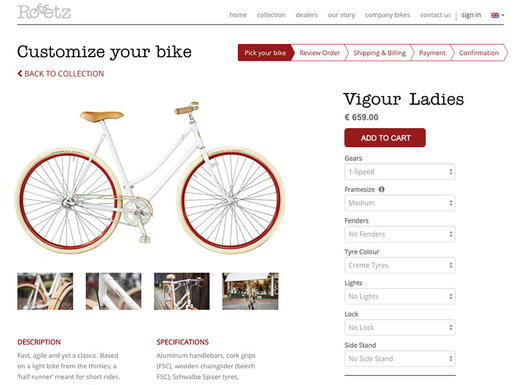 The Real Customer Centric CRM
(page 17)

Track leads, close opportunities and get accurate forecasts. Get the insights you need to make smarter decisions. Design custom dashboards to get a picture of your business at a glance. Dig deeper with real-time reports and flow charts that anyone can create and share.
Beautiful Accounting Software
(page 13)

Electronic invoicing and automated follow-ups. Create and send professional invoices and receive payments online. No need to send reminders to your debtors. Simply set-up and automate follow-ups to get paid more quickly. Automatically create invoices from sales orders, delivery orders or base them on time and material.
Mobile Applications
(page 21)

The new Odoo Mobile app for Android provides access to all Odoo applications directly from your mobile phone. Optimized for interfaces on any Android device, Odoo Mobile provides the next level of flexibility in your business management software.
Every application in your Odoo database is available from one native app, allowing you to maintain your records, reports, sales, content management, and more while on-the-go

Agile Project Management
(page 10)

Schedule your teams across projects taking employees' holidays into account. Plan ahead for upcoming projects with forecasts based on comparable projects and estimate deadlines more accurately.